Our Town, MacKillop College Bathurst – Technical support, lighting & projection design, documentation.
four, Lingua Franca Solos Development Project – Providing technical direction, mentorship and support for the 4 solo artists to explore themes of their own choosing through a 3week process, culminating in a public performance.
CSU Game Show Extravaganza, FirstDegree Program CSU – Providing technical direction and design for the live streamed event including video content creation, set design and construction, venue and lighting design. Event technical operation.
River Arts Festival, Forbes Shire Council & Kalari Lachlan River Arts Festival – Festival event planning, budgeting and marketing, Site/Technical/Production Management of the Lakeside Celebration day.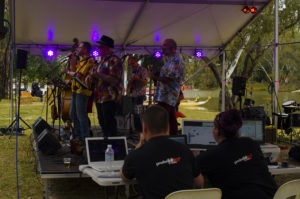 Making It Alone Development, Adam Deusien – Production technical support and documentation.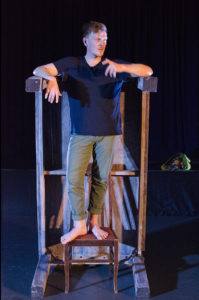 Condobolin Military Tattoo, Tattoo Committee –  Technical Support and Documentation including live feed video, sound and supplementary set lighting.
Mr CSU Talent Show, Charles Sturt University ResLife –  Providing technical direction, operation and design for the event including light design.
Artshed's Invincible Exhibition, Arts out West – Providing  technical support for an all abilities art exhibition and performances in the found space of an old mill.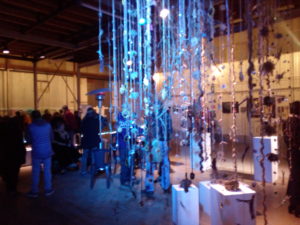 Whispers in the Grass Development for Cementa 17, Annemaree Dalziel  – Lighting and documenting the first development/exploration performance.
Dementia & Palliative Care Tour, Health Western NSW  – Technical Direction and Stage Management for a one week tour discussing the dementia journey including verbatim theatre readings alongside specialist geriatrician, Jane Tolman to discuss the ways dementia can present, how to respond and how to care for the Carer.
The Hill End Table Exhibition @ Bathurst Regional Art Gallery, Lino Alvarez and Kim Deacon – Filming and editing the artist talk and exhibition to be used at future launches of the accompanying book to the exhibition.
Royal Hall @ The End Festival, NSW National Parks & Wildlife – Providing and operating all technical requirements for the evening ticketed music and cabaret venue.
The Cancer Journey, Health Western NSW – Event/Technical Management and Video Production for an information day held to discuss the Cancer Journey including verbatim theatre readings alongside clinical explanations of the process of cancer treatment by healthcare specialists. We documented the presentations and edited the footage to be used as a resource for Daffodil Cottage, Bathurst.